Community of pilots-travellers "AERODIN" is looking for cooperation with a companies and brands, who is interested in progress with Helicopter expedition "Russia 360".

Helicopter expedition "Russia 360" – is a good information reason for a brand-building, which associate of the following concepts:
Aviation, private aviation, small aircrafts, arctic aviation
Heroism and courage
The romantic of wayfarings and journeys
Technologic advance is for the good of the people
The beauty of the nature
Endurance and perseverance for accomplish purpose
Ecology and ambient monitoring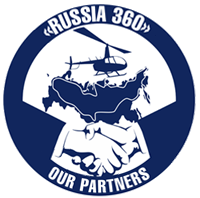 There is PR Department in the headquarters building of "AERODIN", which deal the questions of media alert of exhibition. In June of 2013 will be arranged a 24-hours pressroom. The resultant of the exhibition will be a key event in the development of regional aviation in Russia and for sure will go down in history as the biggest flight, hold in a small helicopter on the territory of Russia.
The companies supported us with financial and material items.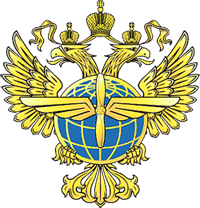 Federal Air Transport Agency (FATA)
Assistance in receiving of the expeditionary's helicopter at all the airports along the route (especially airports of the Chukotka). Assistance in fuelling the expeditionary helicopter at the airport in Dixon. Organization of monitoring and search and rescue support running on Aerospace Search and Rescue. Tips and advices to improve the flight safety.

Межрегиональная общественная организация пилотов и граждан (АОПА)

Русское географическое общество
We are looking for individuals, who can be of any support to the expedition! They can be volunteers, helping in video and photo shooting, or people, who can accommodate members of the expedition at homes along the route etc. We will also appreciate any financial help for the project…